Whether you're a professional-level home cook or a take-out fanatic who uses the oven to store shoes, the design and function of your kitchen is very important. No matter its square footage or number of built-in features, the kitchen plays a big part in how you live at home.
That's why time spent beautifying your kitchen is always time well-spent—especially if you plan on selling your home someday. And while "kitchen renovation" may set off alarm bells for a big-budget project, there are some simple DIY upgrades that can improve the functionality and appearance of your kitchen—as long as you have the time.
To find out what kind of kitchen refresh might be doable in the time you have, we reached out to a variety of design and home improvement experts. We found 10 projects that homeowners can execute themselves (or with the help of a professional) no matter how much free time they have. Have only 5 minutes to commit to cleaning up your kitchen? There's a project for you. Ready to get your DIY on for an entire weekend? Grab your tool belt and get to work!
If you have 5 minutes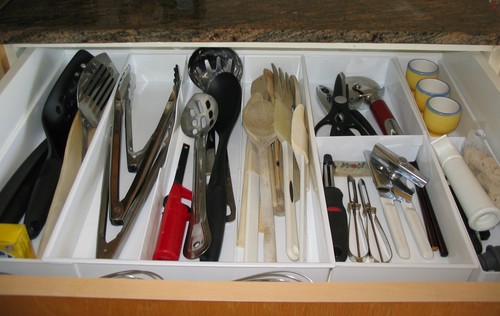 There are several low-cost projects that can be accomplished in a few minutes, tops. However, one that will make a world of difference quickly is removing dark scuff and dirt marks from surfaces, cabinets, and walls with a Magic Eraser, says Julie Bennett, the founder of Renovator's Toolkit, a guide to making home renovations simple, in Seattle.
Cost: Around $7
———
You can also take 5 minutes to organize a junk drawer or cooking utensil drawer. Remove all of the items from the drawer, and purge anything you don't use. Add in wooden or plastic dividers, group your items by type or use, and place them back in the drawers.
Cost: Dividers range from $5 to $30.
Cost: Around $7
If you have 30 minutes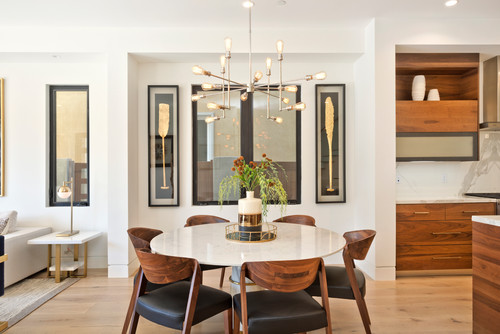 In well under an hour, you can transform the look and feel of your kitchen with simple cosmetic upgrades.
Outdated pendant lights or fixtures should go, says Lanna Ali-Hassan, co-owner and principal designer of Beyond the Box Interiors in Washington, DC.
If you're feeling confident in your DIY skills, you can easily replace a funky old ceiling light with a more tasteful one. The installation instructions are fairly straightforward, but if you have any reservations about dealing with electricity in your home, go the safe route and hire an electrician.
Opt for a timeless, sleek brass and glass pendant ($79+, West Elm) or something geometric and modern ($219, Shades of Light).
Cost: $50-plus for the light(s) and hardware; $150 to $300 for an electrician.
———
Looking for a more low-key project? Ali-Hassan recommends swapping out cabinet hardware like drawer pulls and cabinet handles for an updated, clean look.
Cost: Depends on the number of cabinets and/or drawers. Hardware starts around $5 per item.
If you have 1 hour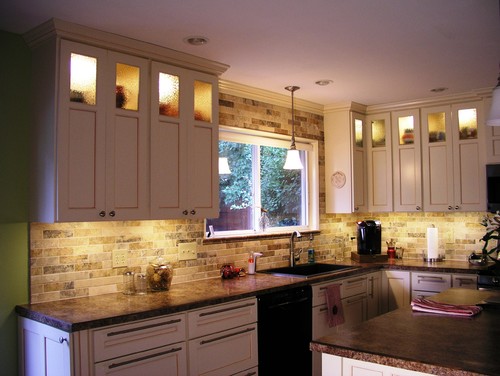 An investment of just an hour can lead to instantly noticeable, significant changes. Faucets are easy to swap if you follow directions, and can make a huge difference in the appearance of your kitchen.
"Faucets are like the garnish of the kitchen," says Jake Romano, who works for John the Plumber in Ottawa. "A beautiful faucet can modernize the room, or make it look classic. Plus, new functions that are touch-activated keep the kitchen more sanitary."
Cost: Supplies are $50 to $500. A professional will install it for about $150.
———
An under-the-radar quick fix is adding LED lighting strips ($15.99, Amazon) under cabinets, which brighten up and modernize kitchens quickly, according to Anastasia Hartmann, an agent with Re/Max Professionals in Cottage Grove, MN.
Cost: $15-plus for lighting that can be hard-wired, plugged in, or battery-operated. A professional will install it for $150 and up.
If you have 3 hours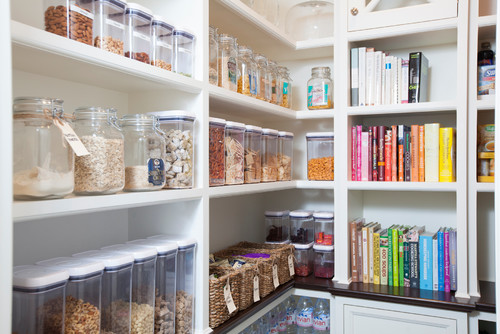 Three hours gives you enough time to take on projects that will reap serious aesthetic rewards. One option that may not occur to many sellers—but will have broad universal appeal—is a reorganized pantry with matching storage containers, says Nick Drewe, a home improvement expert for Wethrift, headquartered in Melbourne, Australia.
The bulk of your time will be spent pulling all items out of your pantry, throwing away expired or unused food, and decanting your dry goods into plastic or glass containers. Use woven rattan or metal baskets to hold chips, crackers, cookies, and other bagged snacks.
"Use a 10- to 20-piece set to organize dry foods, and modernize the overall look of the kitchen and pantry," Drewe says.
Cost: $50 to $199
———
If you have some extra wall space, floating shelves will give the kitchen an open, airier feel and add room for storage, says Hartmann.
Your local hardware store should have a number of prefab floating shelf options in a variety of finishes.
Cost: $20-plus for a single shelf, depending on size and material
———
If you have a weekend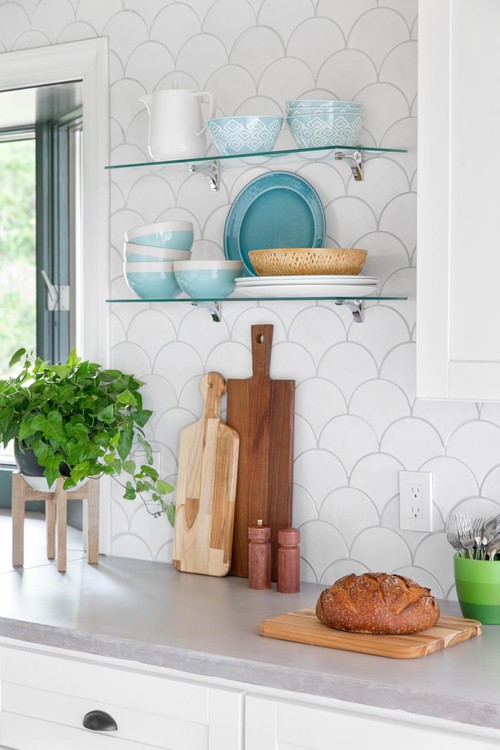 Giving yourself a full weekend means you can tackle a larger project like installing a new tile backsplash. Of course, novice DIYers should proceed with caution—but if your home improvement abilities are above average, you'll be more than capable of completing this in a couple of days. If you need some extra help, pull up a tutorial on YouTube, or you can hire a pro.
Cost: Supplies will range from about $200 to $1,000, depending on the tiles and the size of your backsplash.
———
You can also give your kitchen a face-lift with a few fresh coats of paint. Either repaint using your existing color or go for something bold and new.
Cost: Supplies for a 150-square-foot kitchen will be about $150, and if you want a professional painter, the total project will run from $300 to $1,000.