The last year of quarantine had every room doing double duty, but some would say the bedroom bore the brunt of the multifunction trend. That's because the boudoir was no longer just for sleeping but also for working and learning (or retreating from those in your home who were also working or learning).
This year will see decor that makes your bedroom feel more intimate and personal while expanding its uses permanently. Trends this year add warmth and uniqueness to bedrooms, turning them into a relaxed and calming environment.
Here's how you can build a better bedroom that's an oasis of comfort and a place to recharge any time of the day.
Canopy beds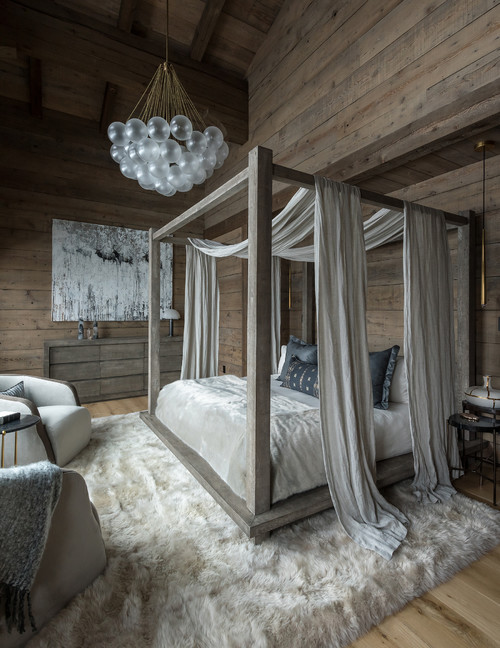 The most important piece of furniture in any bedroom is, well, the bed. And this year, we're ditching the mattress on a ho-hum frame and trading up for a statement bed.
"More homeowners are choosing canopy beds for their master bedroom in 2021," says Kelly Marohl, owner and interior designer at The Greenspring Home in Baltimore. "The height of a canopy bed draws your eye upward and makes a huge statement when you walk into the room."
As canopy beds are becoming more popular, you can find one in just about any style, such as wood, metal, and even upholstery.
Headboards are happening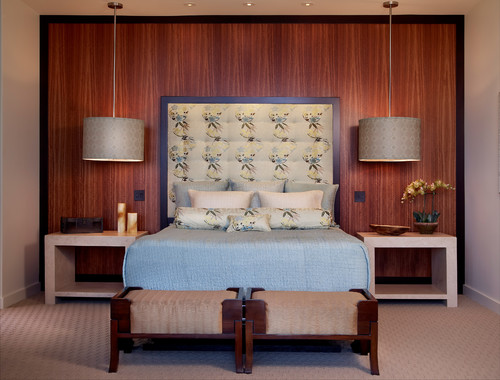 Fitting right in with the statement bed trend, headboards are also having a moment right now.
"Headboards are becoming a big focal point as the trend moves away from a minimal look," says Cara Newhart, an interior designer and host of the "Make Space" podcast. "Oversized, upholstered headboards create a showstopping accent wall."
Big, bold headboards featuring a statement fabric like velvet are in, as are textured ones with caning or fluted trim.
Armchairs that you'll actually use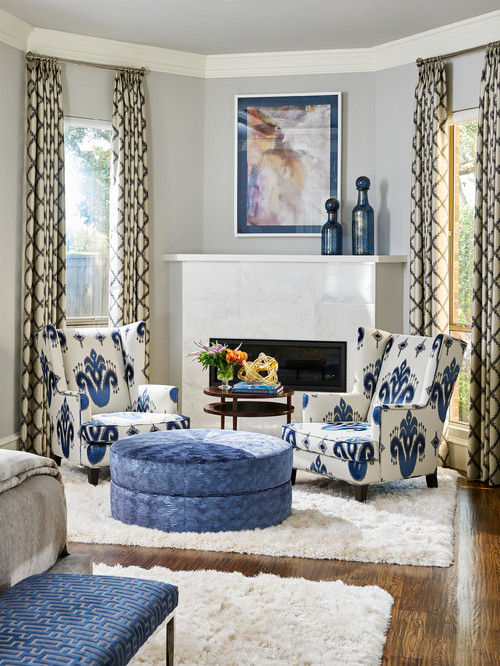 Some armchairs are pretty objects to look at—or pile laundry on—that never actually see active duty as seats. But as we're home more, armchairs are getting more use. It simply comes down to incorporating some extra functionality into our existing spaces.
"Having even just one more space to sit and read a book in that feels fresh can be a game changer," says Newhart.
Look for accent chairs with a focus on texture such as cerused (or limed) or warm woods with rattan, wicker, or cane details. And if you love color, consider a bold pattern or statement fabric (think velvet) to add interest and personality.
Going green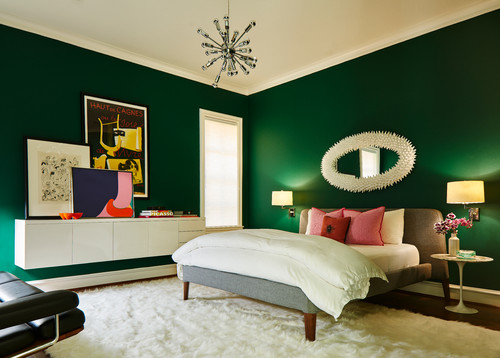 "One color and its many shades that's trending is green," says Phillip Ash, founder of Pro Paint Corner. "Emerald green is rich, warm, and brings to mind nature and the outdoors. We all could do with an outdoor pick-me-up!"
For bedrooms doubling as offices, two-toning the color on the walls between emerald green and cream is a perfect way to divide your office area from your bed.
"These colors have been proven to emit a welcoming and peaceful feeling," adds Ash.
Desks for nightstands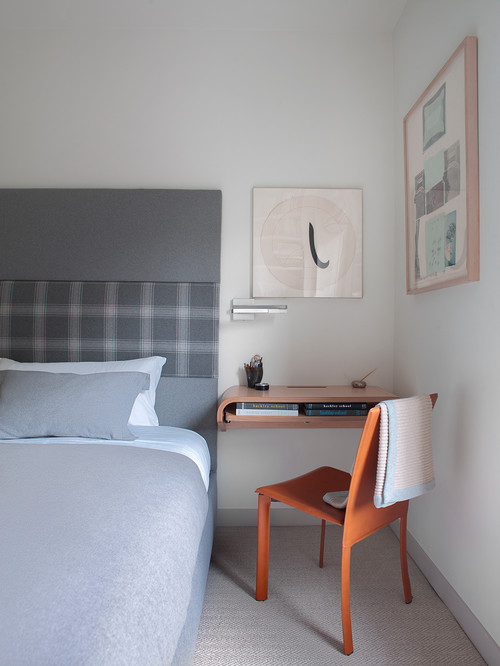 "A design strategy I've loved forever is finally getting some major traction: replacing your nightstand with a gorgeous desk," says Newhart. "This not only adds additional functionality to your bedroom but also fills in the awkward corner space that's leftover when you opt for a smaller-sized nightstand."
Bonus: Many new desks come with charger drawers for your tech.
Mindful lighting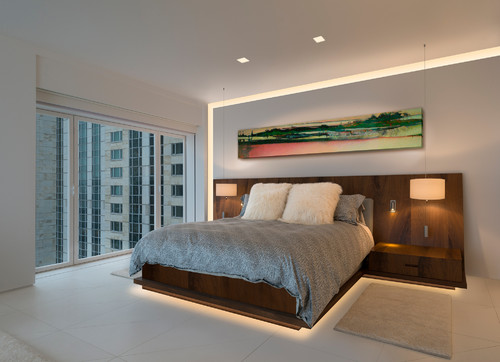 The perfect lighting is a game changer in the bedroom. And you can expect that this year, the classic setup of a ceiling light and two matching bedside lamps is getting revamped.
"People are rethinking their bedroom lighting by adding floor lamps, swapping table lamps for plug-in wall sconces, and trying out lighting trends such as lining the edges of the ceiling and wall with LED strip lighting," says Newhart.
Other lighting upgrades include bulbs that change colors depending on the time of day. The color temperature of the light during the day is cooler and bluer. And in the evening, the bulb gets warmer and more orange to better support sleep.
Detailed dressers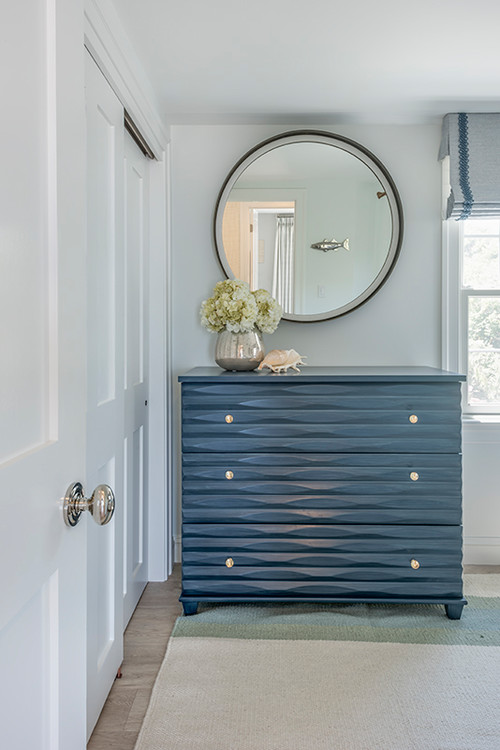 2021 is all about squeezing texture in anywhere and everywhere. So look for dressers with fluted fronts or caning on drawer fronts as well.
"Other popular textures are focused on natural elements in warm palettes such as wood tones, woven rattan, and cane webbing," says Newhart. "Hardware-wise, matte black is having a moment, as is wooden hardware that complements the natural textures on the dresser.